Super-G: Paris starts 6, Odermatt 7
It's SuperG time in Bormio.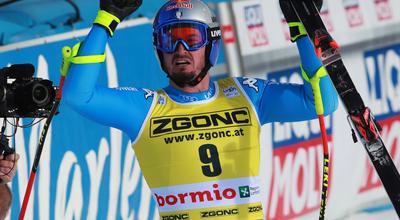 It's SuperG time in Bormio. After today's DH - won by a stratospheric Dominik Paris - Stelvio track will be theatre of the first of the two Super-Gs. Start is at 11.30. Paris starts 6 and is looking for another victory but the favourite number one is Swiss Marco Odermatt. Among other expected protagonists: Kriechmayr 5, Mayer 9, Kilde 11 and Pinturault 17. As for the Azzurri: Mattia Casse 1, Christof Innerhofer 18 , Guglielmo Bosca 32, Giovanni Franzoni 38, Matteo Franzoso 47 and Matteo Marsaglia 54.