FISI PRESIDENT, FLAVIO RODA: "CONGRATS FOR THE WORLD CUP, BUT NOW BORMIO HAS TO SPEED UP THINGS FOR THE OLYMPICS"
Well done to the LOC. Not that much "well done" to people who should think about the Olympic event.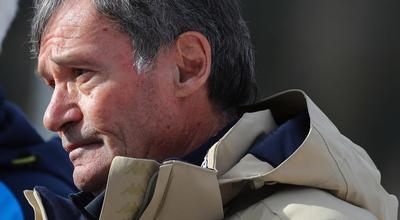 FISI President, Flavio Roda, congratulated all those who worked for the success of the two World Cup days in Bormio but also urged administrators to speed things up to build those infrastructures which are essential to host the men's alpine skiing competitions of the Milano Cortina 2026 Olympics the best possible way.

"I would like to congratulate the LOC - said Roda - for all the great work done these days. The snowfall on Monday created difficulties, but the decision to postpone the races to the day after was a winning one. Once again Bormio and Alta Valtellina - with Santa Caterina organising two beautiful giant slaloms in early December - demonstrated they know how to organise big events".

"We are very good at organising top events - continued Roda - and have the right people to set them up the best possible way. For what infrastructures is concerned, on the contrary, I'm disappointed. You can't think of having an Olympics finish area as the current. I am sure that we are wasting too much time. We are in 2021 and the parterre and finish area should be on the way to become a structure worth the Olympics. All those who are responsible need to meet in the upcoming days - and not in the upcoming years - to fine-tune the finish area, as well as widen the slalom course. There are so many things to do. Well done to the LOC. Not that much "well done" to people who should think about the Olympic event. It's a very important event, the most important one. Perhaps no one has understood yet, that Bormio - as the organizer of the men's alpine skiing competitions - will be the most important Olympic location, from sports point of view. We will have to build structures, the rest works well".

Could Cortina organise the races due in Bormio? "No, there is no such risk. FISI has always supported Bormio and Stelvio for men's alpine skiing competitions and Cortina for the women's ones. We want the best in terms of quality, and with Stelvio we have a DH that has a value that even Kitzbhuel can't have. However, the time has come to do things and not just continue talking about it, also considering that this place will have to host some pre-Olympic slalom and giant competitions before the event ".