TOGETHER TO PROMOTE ALPINE SKING AND MOUNTAINS
The Organising Committees of the Italian World Cup races and Cortina 2021 team up again to promote alpine skiing and their mountains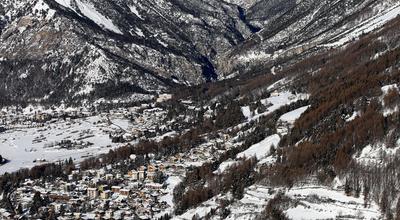 Val Gardena/Gröden, Alta Badia, Madonna di Campiglio and Bormio have come together with Fondazione Cortina 2021 to meet the challenges of the upcoming events and the impact the pandemic is having on the world of sport
The FIS Alpine World Ski Championships, due to be held in Cortina d'Ampezzo next February in full compliance with all anti-Covid restrictions, are just around the corner and this year Fondazione Cortina 2021 has teamed up again with the Organising Committees of the World Cup races at Val Gardena/Gröden, Alta Badia, Madonna di Campiglio and Bormio. The partnership was launched last year out of a common desire to collectively promote alpine skiing in Italy, advertising each competition with joint communication and ticketing activities.
Never has it been more important, given the complexity and uncertainty of the emergency we are experiencing, to channel our strength and energy into sport and the passion that unites so many people. For this reason, Fondazione Cortina 2021 has decided to renew and consolidate its partnership with the Committees, given the shared efforts needed to deal with the impact the pandemic is having on the world of sport .
The partnership includes joint digital communication and advertising and the promotion of the different venues as first-class alpine skiing destinations. It aims to foster more collaboration between the different stakeholders in view of the 2021 FIS Alpine World Ski Championships, so that they can become an effective showcase not only of Cortina and the Dolomites, but of the Alps and Italy as a whole, involving the best of what our mountains have to offer.
Tickets for the 2021 FIS Alpine World Ski Championships can be purchased on the official website of the World Championships cortina2021.com.
Cortina d'Ampezzo, 10 November 2020
Contacts:
Valentina Comoretto
Chief of Media
Broadcast & Media Operations Manager
Fondazione Cortina 2021
+39 339 1298509
media@cortina2021.com
Nello Bologna
Corporate Press Office
Community Group
+39 345 9375248
press@cortina2021.com