KILDE AHEAD OF PARIS IN THE AC SUPERG
Slalom start postponed to 2.15pm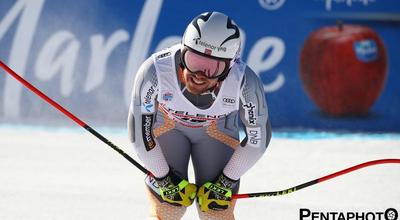 Aleksander Aamodt Kilde has managed to be ahead pof Paris in the AC SuperG in Bormio. The Norwegian, bib #14, finished his SuperG race with 1'33 "42, only +0.03" ahead of Dominator "Paris", winner of the two DH races that took place on Friday and Saturday, and +0.35 ahead of the Austrian Vincent Kriechmayr. Frenchman Alexis Pinturault was also very good, 12th place with +0.97" from Kilde and favourite number one of today's AC.
Good performance for the Italians Guglielmo Bosca, 11thwith +0.87" from the leader, and Riccardo Tonetti, 17th place with +1'60 " and ready to attack in slalom to gain positions.

Slalom race has been postponed to 2.15pm. We'll see who the winner of the Alpine Combined in Bormio will be. Starting list based on the the SuperG results for all 40 racers.