Bib draw at Kuerc square
It's going to be a moment to party together with the champions, surrounded by the wonderful scenery of Kuerc square in Bormio.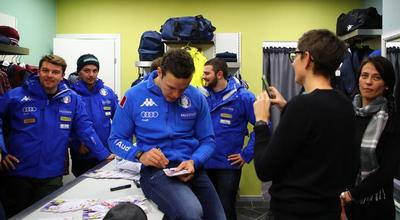 Write down this date: Friday, December 27, 6 pm at Kuerc square and Via Roma.
You'll take part to the bib draw event in the wonderful scenery of the historical centre of Bormio. Furthermore, you'll meet the "Azzurri" team, the jet-men taking part to the races of December 28 and 29.