INNERHOFER: "I'M FAST AND I SAVED ENERGY"
Here a few words after the second DH training of the official race, scheduled for tomorrow at 11.30 am.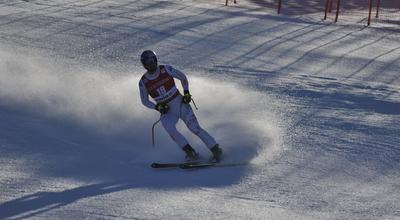 CHRISTOF INNERHOFER (Ita)
"I'm happy, I did well today too. I tried something different and feel better than Wednesday. In the final part I tried to save a bit of energy for the race, also because the skis vibrated and the snow in the middle part is even more icy. Energy will be needed tomorrow. The race will be a huge challenge. Skiing well in these conditions is difficult. Perhaps it will be impossible to be perfect, but victory is in the trajectories of a few curves. I'm focused and ready ".
DOMINIK PARIS (Ita)
"Hell, this snow is even harder than yesterday. I tried to push in a few parts, looking for the best line, but I still have to fix something. Anyway I'm fine and hope that everything goes well until the end. Three victories here? That would be a dream. I hope".
EMANUELE BUZZI (ITA)
"Tomorrow will be a fight because the piste is even smoother and I struggled. I'll have to fight and I can't wait to. Stelvio has always been a very difficult piste but this year it's even more challenging. Anyway, I feel good, I saved energy during the training, and I concentrated to find the best lines ".
VINCENT KRIECHMAYR (Aut)
"It was a great training, but very hard. I only hope to succeed in the race and follow the same lines. It won't be easy. I'm already sure: this Stelvio in Bormio will be the hardest and most difficult DH of the season ".
BRYCE BENNETT (Usa)
"It's a very hard DH, it's scary with this ice. Bormio has always been a classic among the most difficult DH races, but now it's even more challenging."