FIRST OFFICIAL TRAINING: INNERHOFER IS THE FASTEST IN BORMIO
He's the fastest on an icy and very fast Stelvio piste.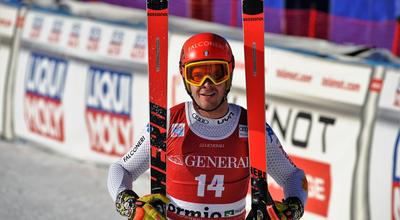 The "Azzurro" Christof Innerhofer was the fastest during today's first official training for the Men's World Cup DH race, scheduled on the day after tomorrow (December 28 at 11.45 am). On a very icy Stelvio and on a bright sunny day with temperatures above zero, Inner is the fastest with 1'57 "48" while the Austrian Hemetsberger is second (+0.68) and the American Cochran Siegle is third (+0.92). The first among the big ones is the Austrian Vincent Kriechmayr (fifth place, +1.50). Seventh place for Dominik Paris ( 1.94)
Strange but understandable results, if we consider the difficulties of this piste. In fact, all the best athletes faced it with great respect because – in addition to the well known characteristics of the Stelvio – they had to consider the icy and fast snow of the last days. The hollows, then, made the skis vibrate a lot, making it very difficult to control them. Several athletes missed the gates to avoid the risks of last minute lines restoration.
The Azzurro Peter Fill didn't take part to the first training, still struggling with the after-effects of a fall at the beginning of December in Beaver Creek. Tomorrow the second training is scheduled for 11.30.
On Friday, 3pm (after the DH World Cup race) the programme features the second edition of the Vitalini Speed Contest, an event for little ones (from 7 to 9 years old) . The purpose is a small game to make little ones confident with speed. The event will take place at the finish area and the young athletes will see their time taken.
The photos of the official training and the video interviews are available.