Snow control: it's green light!
Bormio waits for the Ski World Cup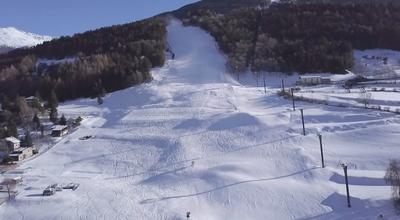 After this morning's snow control on the Stelvio, FIS gave its "go" to the DH and Super-G races of the Men's World Cup scheduled in Bormio on December 28 and 29. It hasn't been easy, with the thermal inversion that affected the Alpine area in the first part of December, but with the low temperatures of the last days the snow guns could work full time to create the 130,000 cubic meters of snow needed for prepare the piste in the best possible way. In the upcoming days this snow will be worked several times to be perfect for when the teams arrive.
The teams from all countries will arrive in Bormio on Christmas afternoon, ready for the first training scheduled on December 26 at 11.45 am. Same time for the second training on December 27, while the DH race will be on December 28 at 11.45 am, live on RaiDue. In the afternoon (at 5.00 pm), the final part of the Stelvio will host the Vitalini Speed Contest, a competition for children. On December 29 it will be Super-G time (at 11.45am). You can watch it live on RaiSport.